Maharashtrian Vegetable preparations come in many unique styles of cooking ranging from the traditional village preparations to the festival, pooja and marriage styles of Bhaji preparations. All these Bhajis have their own distinct taste and flavors depending upon the kind of Masala used in their preparation and their type, such as Usal, Sukhi, Patal and Rassa Bhaji.
Maharashtrian food flavors are basically dived into regional flavors based upon the local preferences of that region of Maharashtra like Konkan, Western Maharashtra, Khandesh, Vidarbha and Marathwada, which is further sub into Puneri, Malvani, Kolhapuri and other such specialized cuisines.
In this section is given a compilation of a selection of some of the Maharashtrian Bhaji recipes published on this site over the past few years.
For many more articles and recipes on all kinds of Maharashtrian Bhaji preparations please see this category – Maharashtrian Bhaji Preparations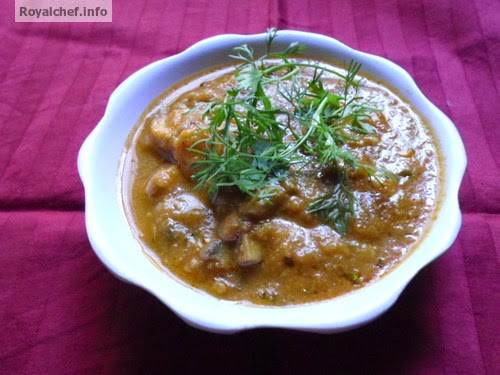 Recipe for Cabbage Vegetable [Kobi chi Bhaji]
Sahi Kobichi Bhaji
Maharashtrian Gawar chi Bhaji
Maharashtrian Simla Mirchi chi Bhaji
Maharashtrian style Cauliflower chi Bhaji
Recipe for Masala Cauliflower chi Bhaji
Recipe for (Colocasia) Alu chi Bhaji
Spring Onion chi Bhaji
Kandyachya Patichi Peeth Perun Bhaji
Recipe for Corn Cob Vegetable
Recipe for Fanasachi Bhaji
Maharashtrian Recipe for Jhunka
Step by step Recipe for Bharli Vangi
Recipe for Cauliflower-Potato Rassa
Recipe for Bhendi chi Bhaji
Recipe for Khamang Bhendi chi Bhaji
Goda Masalyachi Bharli Bhendi
Recipe for Shepuchi Bhaji
Recipe for Maharashtrian Bhendichi Bhaji – 2
Recipe for Maharashtrian Lal Bhoplyachi Bhaji
Recipe for Khamang Dodka
Magarashtrian Dodkyachi Bhaji-2
Recipe for Kachya Kelyachi Bhaji
Recipe for Tomato Chi Bhaji
Recipe for Beans Sabzi [ Maharashtrian style ]
Recipe for Maharashtrian Vangyachi Bhaji
Recipe for Maharashtrian Bhopali Mirchi Chi Bhaji
Recipe for Maharastrian Tondlichi Bhaji
Recipe for Maharastrian Methichi Bhaji
Recipe for Maharashtrian Gawarchi Bhaji
Recipe for Maharashtrian Kandyachya Patichi Bhaji
Maharashtrian Recipe for Dudhi Bhoplyachi Bhaji
Recipr for Bharlele Tomato [Stuffed Tomatoes]
Recipe for Beans [Shravan Ghevda] Vegetable