This is a Recipe for preparing at home Chinese Poha (Maharashtrian Poha with Chinese Tadka). This is a unique mix of the traditional Maharashtrian Poha and the flavor of a Chinese sauce.
Preparation Time: 30 Minutes
Serves: 30 Minutes
Ingredients
2 Cup Rice Flakes (Poha)
1 Medium size Onion (chopped)
1 Small Potato (boiled and cut into small pieces)
1 Table spoon Ground Nuts
2 Green Chilies (chopped)
1 Tea spoon Gram Dal (Chana Dal) (roasted)
1 Table spoon Spring Onion (chopped)
1 Table spoon Lemon Juice
2 Table spoon Coriander
Salt as per taste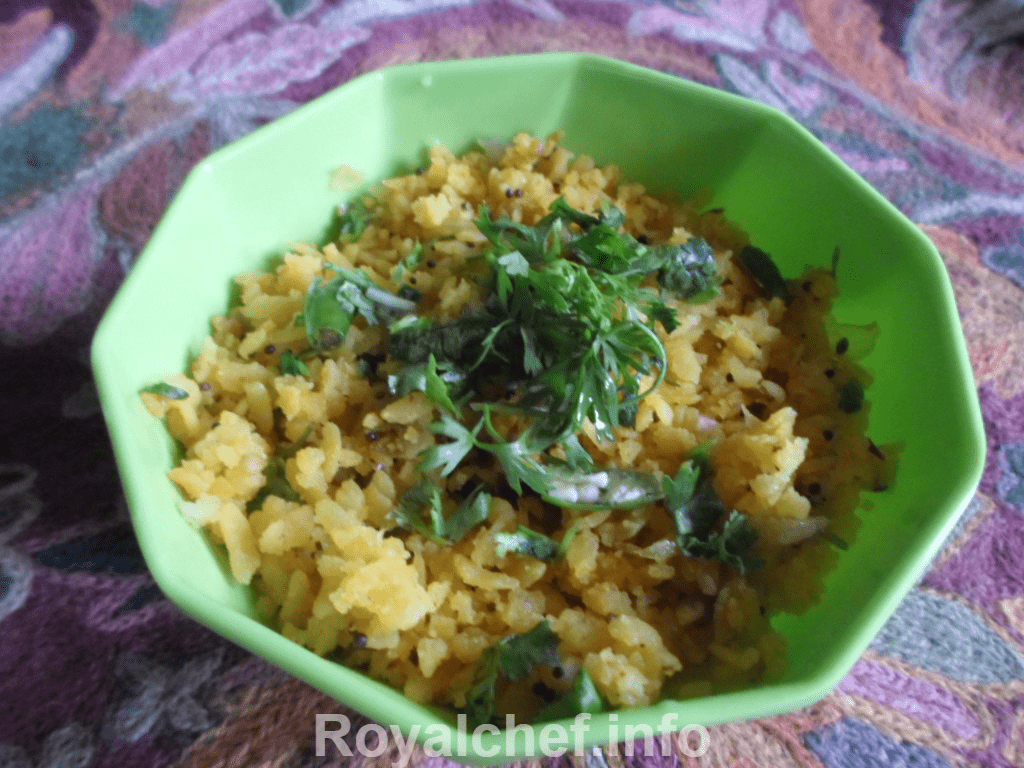 For the Tadka
 1 Table spoon Oil
1 Tea spoon Mustard seeds
1 Tea spoon Cumin seeds
7-8 Carry Leaves
1 Table spoon Schezwan Sauce
Preparation
Wash the Rice Flakes in a strainer and keep them aside for five to seven minutes. Then add Lemon Juice, Salt, Spring Onion and mix it well.
Heat the Oil in a Kadhai and add the Mustard seeds, Cumin seeds, Curry leaves, roasted Chana Dal, chopped Onion, Green Chilies, boiled Potatoes and fry for two-three minutes on a slow flame. Then add the Schezwan Sauce and mix it well.
Add soaked Rice Flakes Coriander, Spring Onion and mix it well. Garnish with Coriander, Spring Onion and Serve hot.