This is a most simple Recipe for preparing at home Fruit Juice Style Strawberry- Musk Melon Mocktail. A summer special Mocktail to beat the heat.
Ingredients
2 Cups Musk Mellon (pieces)
2 Table spoon Strawberry crush
2 Table spoon Curd (thick)
1 Table spoon Sugar
½ Tea spoon Black Pepper powder
Ice Cubs
Salt to taste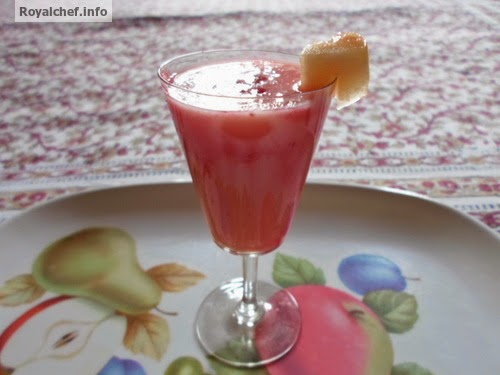 Preparation
Mix all the Ingredients and blend in the Mixi. That's all that has to be done.
Serve Cold.