This is a most simple Recipe for preparing Fruit Juice Stall Style Banana Milk Shake with Vanilla flavor, a most simple and easy to make Milk Shake recipe.
Ingredients
500 Ml Milk
2 Table spoon Sugar
1 Small size Banana (cut in small pieces)
2-3 drops Vanilla Essence
1 Table spoon Vanilla Ice-Cream
8-10 Small pieces of Cadbury Chocolate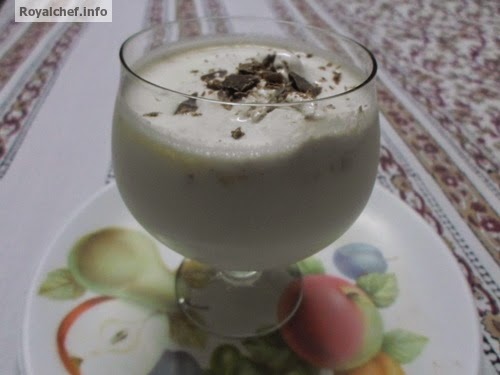 Preparation
Take the Chilled Milk, Sugar, Banana and Vanilla Essence and blend all of them together in a juicer for a minute.
Pour in to the Glass and add one-table spoon Vanilla Ice cream and the Chocolate pieces.
Serve Chilled.