This is a very simple and easy to implement Recipe for preparing at home sweet and delicious Bournvita -Coconut Laddu.
This recipe will be very popular with Kids as they will simply enjoy eating this Laddu variation of the Bournvita, which they drink every day. The Bournvita -Coconut Laddu can also be a popular Tiffin Box snack.
Bournvita-Coconut Laddu Preparation Time: 30 Minutes
Serves: 20 Laddus
Ingredients
1 Coconut (shredded)
1 Cup Milk
1 Cup Sugar
2 Table spoon Bournvita
1 Tea spoon Cardamom powder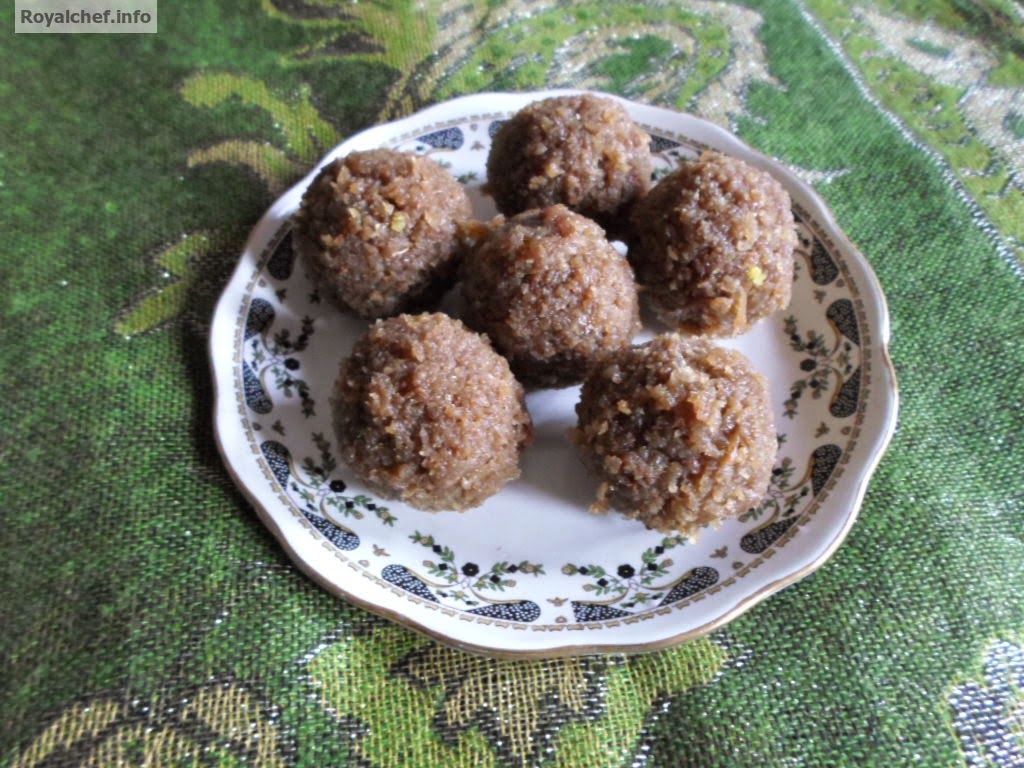 Preparation
Mix all ingredients in the Kadhai and cook till the mixture become thick and then prepare the  laddu. That's all! the Laddu is ready to eat.