This is a very easy Recipe for making delicious Homemade Pomegranate -Carrot Cocktail at home. Another simple fruit juice recipe, nutritious and healthy for the diet conscious.
Ingredients
2 Cups Pomegranates Seeds
½ Cup Orange Carrot (grated)
Black Pepper powder, Sugar and Salt as per taste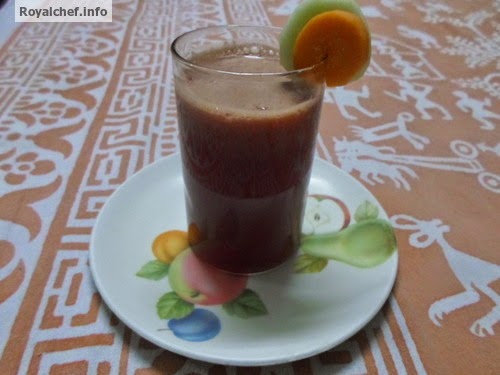 Preparation
Blend the Pomegranates Seeds, grated Carrot, Sugar, Salt, Black Pepper powder and two cups Water for a minute in the mixture and then pour into the strainer. Keep the Cocktail in the Refrigerator.
Serve chilled.