This is a Recipe for preparing at home Restaurant Style  Apple Carrot Mocktail. This is a tasty, soothing and healthy Mocktail.
Ingredients
1 Medium size Apple (cut in big pieces)
1 Medium size Carrot (cut in big pieces)
2 Cups Milk
½" Cinnamon piece
¼ Tea spoon Black Pepper Powder
2 Tea spoon Sugar
1 Tea spoon Ghee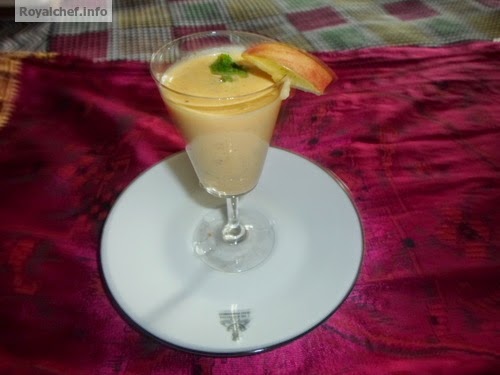 Preparation
 Cut the Apple and Carrot.  Heat the Ghee in a Kadhai and fry in the Apple, Carrot pieces and Cinnamon for a minute.
Then grind the Apple, Carrot, Milk, Black Pepper Powder and Sugar.
Keep the Mocktail for cooling in a refrigerator.