This is a Recipe for making at home Chilled Cucumber-Mint Soup or Kakdi-Pudina Soup as it is called in the Hindi Language. This soup can be most appetizing and refreshing during the summer season.
The Marathi language version of the same soup recipe can be seen here – Nourishing Cucumber Soup
Preparation Time: 10 Minutes
Chilling Time: 1-2 Hours
Serves: 4 Persons
Ingredients
2-3 Big size Fresh Cucumber-r
2 Cups Yogurt (curd)
½ Cup Milk
3 Tablespoon Sugar
Black Pepper Powder as per taste
Salt as per taste
10-15 Mint Leaves (roughly chopped)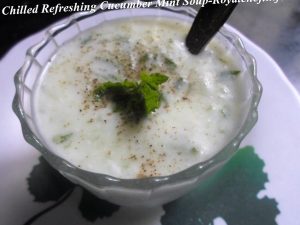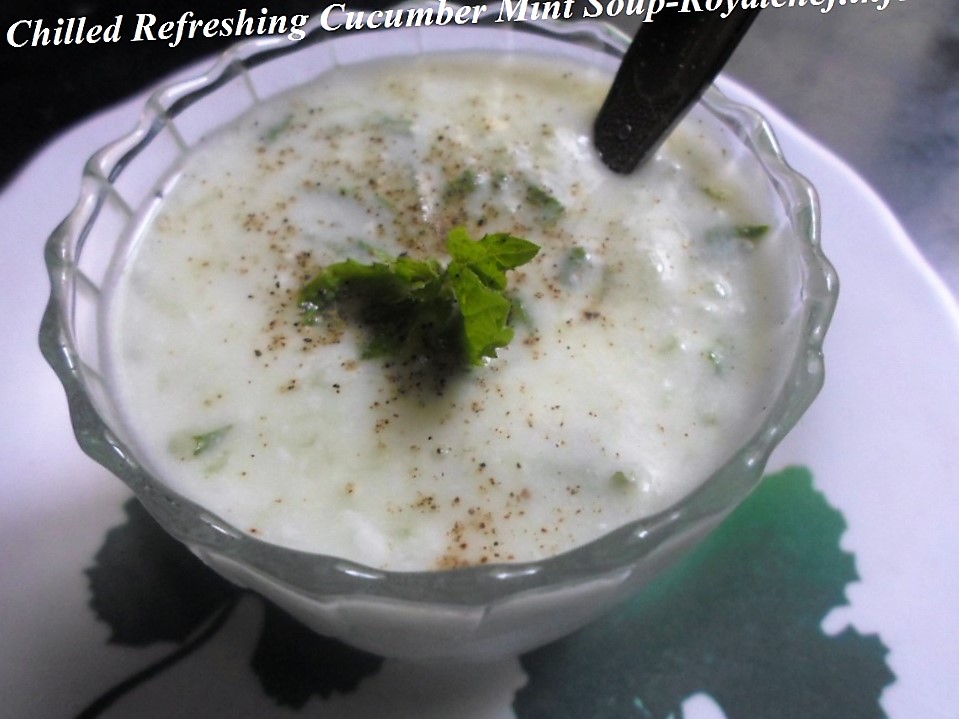 Preparation
Wash and peal Cucumber and shred them.
Wash and roughly chop the Mint Leaves.
In a medium size bowl mix the Curd, Milk, shredded Cucumber, Sugar, Salt and Black Pepper Powder and then keep it in the refrigerator for about two hours for cooling.
While serving add and mix the Mint Leaves.