The Shirdi Sai Baba Mandir located on Pune –Alandi Road, which is approximately 15 Kilometers or so from Pune Station or Pune GPO and, which was constructed a few years back, has rapidly grown over the past few years to become a spacious full-fledged site of pilgrimage for Sai Bhakts. Being a regular visitor to this Sai temple since its establishment, I have been pleased to watch it grow and evolve into becoming a must visit site for Shirdi Sai Baba Devotees.
Many Sai Baba devotees from Pune-Bhosari-Pimpri-Chinchwad and the adjoining localaties visit the temple every day and there is a noticeable increase in devotees on Thursdays and festivals like Dussehra, Diwali, Makar Sankranti, Gudi Padwa and Navratri and auspicious Tithis like Guru Purnima. One can also notice an increase in the outstation busses and vehicles visiting the temple. Thankfully, there is no paid Darshan or VIP Darshan as yet and I hope it will never come up in the future. There is also a facility for special Puja-Archana for those Sai Devotees wishing to perform some of the popular Sai Baba Puja-Sadhanas.
I am publishing some of the photographs, which, I have taken in the Mandir Campus for the benefit of Sai Bhakts.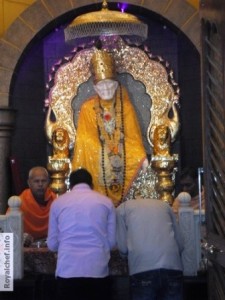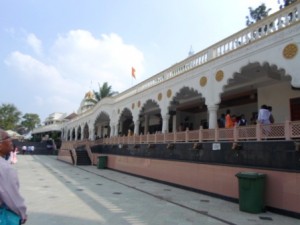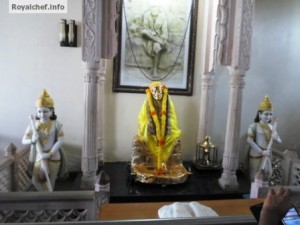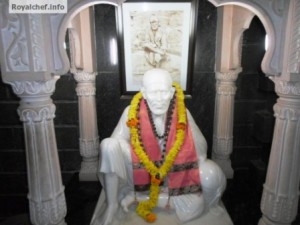 Along with this Sai Mandir the adjoining areas, which were barren and unpopulated just a few years back have started growing and one can easily notice the real estate developments taking place in the vicinity of the Sai Mandir.