In this article, I will describe a simple method to prepare beautifil and decorative Jelly Candles at home. Teaching your children how to make homemade Jelly Candles is a great way to keep them occupied during the school holidays. They will not only be kept occupied but will learn a productive skill, which would in the future be a lucrative business.
Jelly Candles are in great demand during the festival season, especially Christmas and Diwali. You can easily prepare beautiful and decorative Jelly Candles at home and also gift them to your friends and near and dear ones by following this simple and easy to follow tutorial.
The Marathi language version of the Homemade Jelly Candles preparation method is published in this – Article
Material for Jelly Candles
100 Gram Jelly
Marble pieces
Artificial Pearl
Four Jelly glass [glasses of the shape you desire to prepare the Jelly Candles like simple glass, wine or cocktail glass]
Four Cods [readymade wicks available especially for Jelly Candles]
Satin Ribbon
Liquid Color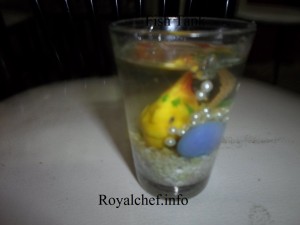 Procedure
First, melt the Jelly in a stainless steel vessel on a slow flame for 2-3 minutes and keep it aside for 3-4 minutes for cooling. (while melting Jelly do not put high flame otherwise it will burn)
Take a glass and keep the cod into the glass and add some Marble pieces or Artificial Pearls and pour the Jelly with a spoon into the glass.
Decorate the Jelly glass with satin ribbon.
You can use this type of Jelly Candles as a Diya during the Diwali or for decorative purposes. You can also gift these types of Jelly Candles to your friends and loved ones.
Type of Candles. Which can be made by using this type of material
Marble Crystal Candles
Pearl Candles
Color Jelly Candles
Pearl + Crystal Candles
Teddy Candles
Mickey Candles
Fish Tank